Meet Betsy Smith, newly appointed president of the Central Park Conservancy as she steps into the shoes of Douglas Blonsky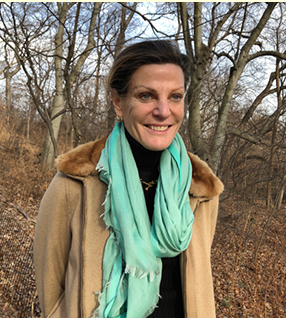 As the Conservancy's incoming president, Betsy Smith knows that she will not be heading an ordinary, stand-alone, not-for-profit organization. Rather, she will be in charge of one that must, according to its original charter, work in tandem with the city, which has ownership and ultimate policy authority over all municipal parks.
Smith became an assistant commissioner of the New York City Department of Parks and Recreation during Michael R. Bloomberg's tenure as mayor. Beginning with Park Commissioner Adrian Benepe's appointment of her as a member of the team the department assigned to interface with Blonsky and the Conservancy's staff on the management of The Gates project by Christo, she oversaw numerous subsequent events as well as the food concessions and vending operations in Central Park.
The new commissioner makes clear that her focus will be on the ongoing management and restoration plan that has brought about the renaissance of the park during the past thirty-five years. "Parks are at the core of my interest as a citizen," she says. "The sheer beauty of the landscape design of Central Park by Frederick Law Olmsted and Calvert Vaux was what got me going down this path. Now, with this opportunity in front of me, I am interested in first finding out the real details of the park's day-to-day operations and implementation of its restoration projects. I ask myself, "Who are these dedicated people doing the work in the park itself? What are their responsibilities and what are their ideas? How does each member of the Conservancy's team connect with the park? It is all about a passion for the place, and I would like to understand how that passion emerges in each employee."
Looking forward, she says, "Management change in any institution is an opportunity to look at things afresh, and that is what I hope to encourage. The Conservancy needs to anticipate new directions in philanthropy, in public-profile building, in technology, and even in the best practices that the Conservancy itself has defined. Doug has always had his eye to the future, and it will be great to continue to have his advice, counsel and involvement, especially with regard to the CPC Institute for Urban Parks, which has a tremendous opportunity to share with other parks what we have learned over the years. Almost everyone would agree that great cities need great parks, and great parks need great management. We can and should help other parks, and we will."