2015 Place Maker / Place Keeper / Lifetime Achievement Honorees
The Foundation for Landscape Studies is proud to honor Stephen Byrns, Tupper Thomas and Charles Eliot Beveridge on May 13, 2015, at its annual Place Maker / Place Keeper Awards Luncheon.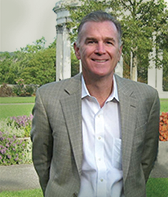 Place Maker
A founding partner of the fifty-person, award-winning architectural firm of BKSK Architects, Stephen Byrns is a graduate of Princeton University and Columbia University School of Architecture. From 2004 to 2010 he served on the New York City Landmarks Preservation Commission and from 2000 to 2010 as a member of the board of directors of Wave Hill.
A Yonkers resident during the 1990s, Byrns was dismayed when he first saw the derelict Untermyer Gardens, once a horticultural showcase but by then a rarely visited, unevenly maintained public park. After founding the Untermyer Gardens Conservancy in 2010, he began working with horticultural advisor Marco Polo Stufano and head gardener Timothy Tilghman to initiate the ongoing restoration of a landscape that was once hailed in the press as "America's Most Spectacular Garden."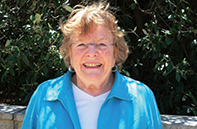 Place Keeper
The executive director of New Yorkers for Parks since 2014, Tupper Thomas is a graduate of Goucher College. From 1981 to 2011 she served as the administrator of Prospect Park and, beginning in 1987, as founding president of the Prospect Park Alliance, a public-private partnership modeled on the Central Park Conservancy. During her thirty-year tenure, she was responsible for the ongoing operation of Prospect Park, its multimillion-dollar restoration, special events, public information, fundraising, and visitor services.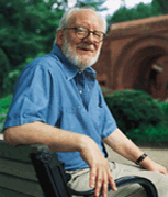 Lifetime Achievement Award
As principal editor of The Papers of Frederick Law Olmsted, Charles Eliot Beveridge, PhD has overseen the publication of eleven volumes of a twelve-volume series of Olmsted's correspondence, reports, and other writings. In addition, he is the author, in collaboration with the noted photographer Paul Rocheleau, of Frederick Law Olmsted: Designing the American Landscape. As a historical consultant and advisor, he has participated in the preservation of more than forty Olmsted-designed landscapes. He is an honorary member of the American Society of Landscape Architects and a founding member of the National Association for Olmsted Parks. In 2005 the American Society of Landscape Architects awarded him its prestigious Olmsted Medal for environmental stewardship.