2016 Place Maker / Place Keeper Honorees
The Foundation for Landscape Studies is proud to honor John Fairey and Richard Moylan on May 11, 2016, at its annual Place Maker / Place Keeper Awards Luncheon. Please join us in Central Park at the Boathouse! Tickets available here.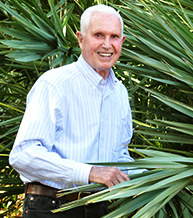 Place Maker
John Fairey's contributions to the science and art of horticulture are everywhere evident at Peckerwood, the garden he has been continually creating since the early 1970s in Hempstead, Texas, on the outskirts of Houston. A plant explorer, botanical researcher, teacher, and distributer of rare specimens though Yucca Do Nursery, he is also an artist whose landscape design skills take gardening beyond the realm of simple plant display. In addition, Fairey directs Peckerwood's collaboration with several research institutions on plant conservation and the effects of climate change on gardens in Texas and elsewhere.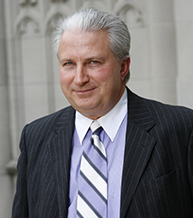 Place Keeper
Richard J. Moylan has served Brooklyn's Green-Wood Cemetery with dedication and distinction for more than forty years. Hired as a teenager, he rose through the ranks from groundskeeper to assistant surveyor to landscape supervisor to assistant corporate secretary to Cemetery president, the position he has held since 1986. Famed since its origin in 1838 for its wealth of handsome sepulchral monuments and sculptures, Green-Wood's collection of mature specimen trees has earned accreditation as an arboretum. Through educational and tour programs that allow the public to enjoy this artistic and botanical heritage, Moylan has opened the gates of this National Historic Landmark to more than 250,000 visitors annually.