How Romantic is Now? Spotlight on Contemporary Landscape Design
Wednesday, June 2, 2010, 6:30 p.m.*
The Morgan Library & Museum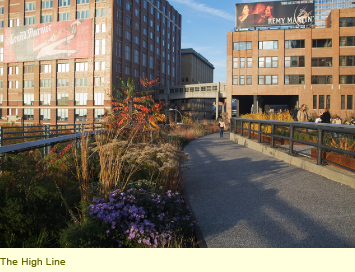 Leading landscape architects and practitioners discuss the influence of the nineteenth-century landscapes of Frederick Law Olmsted and others on their work. Participants include Douglas Reed, partner, Reed Hilderbrand; Michael Van Valkenburgh, principal, Michael Van Valkenburgh & Associates; Thomas Woltz, partner, Nelson Byrd Woltz Landscape Architects; and Patrick Cullina, vice president of horticulture and park operations, the High Line; in conversation with Elizabeth Barlow Rogers, president, Foundation for Landscape Studies. This program is cosponsored by the Foundation for Landscape Studies.
Tickets: $15 for nonmembers; $10 for members.
To order tickets visit www.themorgan.org or call 212.685.0008, ext. 560.
*The exhibition Romantic Gardens: Nature, Art, and Landscape Design will be open at 5:30 p.m. especially for program attendees.