Early Central Park Guidebook hot off the electronic press!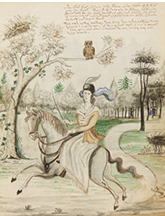 See an annotated digital facsimile of Lewis Miller's charming drawings of the park when it was first built and read about his remarkable sketches in essays by FLS board member Therese O'Malley and Kathryn R. Barush.
To turn the pages and take a look, click here.