Registration is now open for the Frederick Law Olmsted Jr. Symposium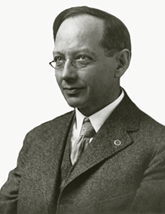 The National Association for Olmsted Parks and its partners will present a multidisciplinary, two-part symposium on the legacy of Frederick Law Olmsted Jr.
Part I
Frederick Law Olmsted Jr.: Inspirations for the 21st Century
National Building Museum, Washington, D.C.
October 10-11, 2013
Part II
Frederick Law Olmsted Jr.: A Vision for the American West
Stanford University
March 27-28, 2014
The symposium will explore Olmsted Jr.'s legacy through presentations by historians, public agency representatives, and professionals in city, regional, and environmental planning and landscape architecture. Participants will gain an understanding of how Olmsted Jr.'s designs, writings, organizational leadership, and politically astute collaborations offer insights and models for solving complex contemporary issues.
For more information, visit www.olmsted.org or click here to register for the Washington, D.C. event.