2017 Place Maker and Place Keeper Honorees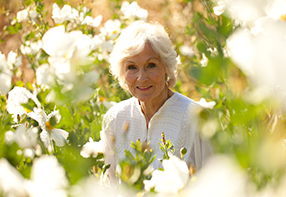 This year we are pleased to honor inspired artist, plantswoman, and world-renowned vintner Molly Chappellet as our 2017 Place Maker awardee. Combining huge on-site boulders, the arresting works of land art she makes out of recycled wire and stakes for supporting grape vines, and swaths of native and exotic plants, she has created an entirely unique garden at Pritchard Hill, the Napa Valley home of the Chappellet winery.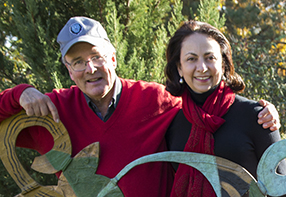 We are also delighted that Sophia and Peter Blanchard will accept the 2017 Place Keeper award in recognition of their success in converting Greenwood Gardens, Peter's twenty-eight-acre family estate and childhood home in Short Hills, New Jersey, into a membership organization open to the public. With preliminary nurturing by the Garden Conservancy, this magnificent landmark property is currently undergoing restoration, and its terraced gardens, meadows, and woodlands, along with the grottoes and teahouses designed in the early twentieth century by William Whetten Renwick, now serve as a haven of tranquility as well as a window on the gracious grandeur of New Jersey's past.

Do join us on this festive occasion by purchasing a ticket or table for ten here.