The mission of the Foundation for Landscape Studies is to foster an active understanding of the importance of place in human life.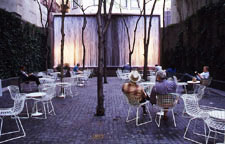 Paley Park, New York
The dictionary defines
place
as a particular point in space and as an area used for a specific activity. This is correct from a semantic point of view, but like the word
home, place
has an emotional resonance that cannot be captured by a simple definition.
We carry the places of our past in our memories. We also create order, comfort, and amenity in our lives by building cities, parks, and gardens that offer economic opportunity, physical well-being, recreational benefits, and spiritual nourishment.
Place making – environmental design – requires entering into a sympathetic partnership with nature in order to foster beauty and utility. Place keeping – stewardship – implies caring for a locality in ways that husband natural resources, promote the well-being of all species, and provide the emotional ground of human identity.
The Foundation for Landscape Studies attempts to teach the intrinsic value of all places by virtue of their natural features, environmental qualities, design, cultural history, and present use. We believe that even the most ordinary landscapes have significance and are as interesting to study as the most prestigious historic gardens.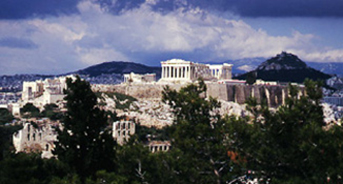 The Acropolis, Athens