A Year-End Appeal
November 11, 2013
You are aware of the activities of the Foundation for Landscape Studies from the information on our website. Nevertheless, I'd like to summarize them as they reflect our accomplishments during the past year and our continuing objectives for 2014:
We publish Site/Lines, a biannual journal of essays and book reviews.
We serve as an imprint publisher for books relating to landscapes.
We award grants and prizes to authors and publishers of books of scholarly importance.
We sponsor museum exhibitions and study tours.
We serve as a resource for researchers in the field of landscape history.
We offer a web-based gallery of images showcasing work by fine-art photographers and web-based slide shows constituting digital build-outs of articles published in Site/Lines.
We cooperate and consult with conservancies and other organizations that take an active role in the preservation, maintenance, and long-term stewardship of heritage landscapes.
The Foundation for Landscape Studies is a "do-it-ourselves" organization with an active working board:
The president serves as the editor of Site/Lines.
A three-person board committee judges applications for publication subventions and book prizes.
The annual Place Maker / Place Keeper awards benefit luncheon is chaired by a board member.
Board members with scholarly expertise in certain areas curate exhibitions.
Board members with publication experience advise and assist in our production of imprint books.
Turning to specifics, our 2013 issues of Site/Lines— one on the landscapes of institutions, the other on landscapes of stone— have garnered a good deal of gratifying praise. Board member John Pinto is working in collaboration with the Morgan Library and Museum on an exhibition of manuscripts, rare books, engravings, and photographs of nineteenth-century Rome. We have two translations from the German— one an important landscape-gardening treatise, the other a valuable trove of travel letters— by Prince Pückler, creator of Park Muskau and a precursor of Frederick Law Olmsted— moving toward publication.
During this past year, I participated in various events organized by groups seeking to learn about the public-private partnership model pioneered by the Central Park Conservancy. I also had the pleasure of serving as the keynote speaker at a parks symposium in Osaka, Japan. And in May, the Museum of New Mexico published my latest book, Learning Las Vegas: Portrait of a Northern New Mexican Place. Writing this FLS imprint gave me a wonderful education in the Hispanic culture of the Southwest and the lives of the residents in a lost-in-time small American town.
I hope you'll agree as you read over the above that what we do and how we do it is worthy of your support. If so, please help us further our mission "to promote an active understanding of the meaning of place in human life" by making as generous a year-end gift as possible. You can fill out our online donation form or, if you prefer, print this form and send a check or your credit card information by mail.
With gratitude and good green wishes,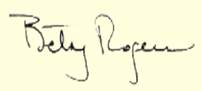 Elizabeth Barlow Rogers, President